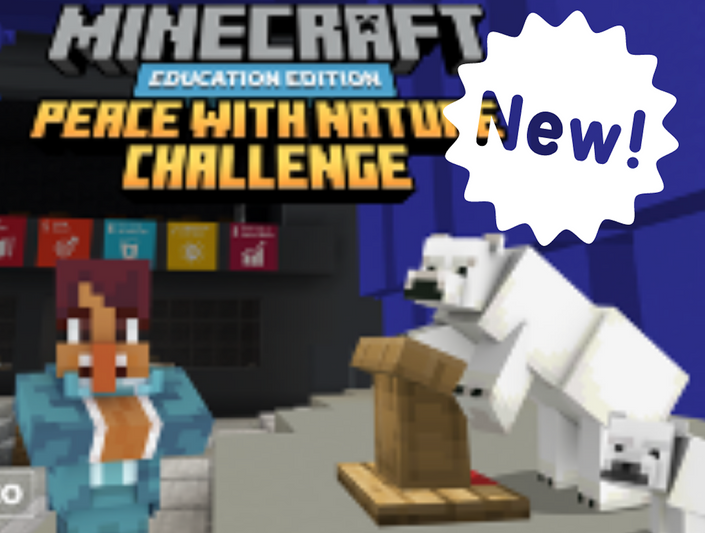 Minecraft: Peace with Nature
Explore How We Can Achieve Sustainable Lifestyles!
Description
In this lesson, students will explore how we can achieve sustainable lifestyles. They will also apply knowledge and understanding by building a sustainable place to live that represents new and innovative thinking on sustainable lifestyles.
Objectives
Have knowledge, understanding and be able to describe what improves and harms environments and about some of the ways people look after them.

Know and understand that there are different kinds of responsibilities and duties at home, at school, in the community and towards the environment.

Learn that resources are limited and how they can be allocated in different ways and that these choices affect individuals, communities and the sustainability of the environment.
Curriculum Connections Summary
Ontario - Science & Technology
Quebec - Science & Technology
New Brunswick - Science
Nova Scotia - Science
Alberta - Science
British Columbia - ADST & Science
Manitoba - Science
Prince Edward Island - Science
Saskatchewan - Science & Social Studies
Newfoundland & Labrador - Science
Yukon Territories - Follows B.C.'s Curriculum
Northwest Territories - Follows Alberta's Curriculum
Nunavut - Follows Alberta's Curriculum
Find Out More

A game-based learning platform that promotes creativity, collaboration, and problem-solving in an immersive digital environment.