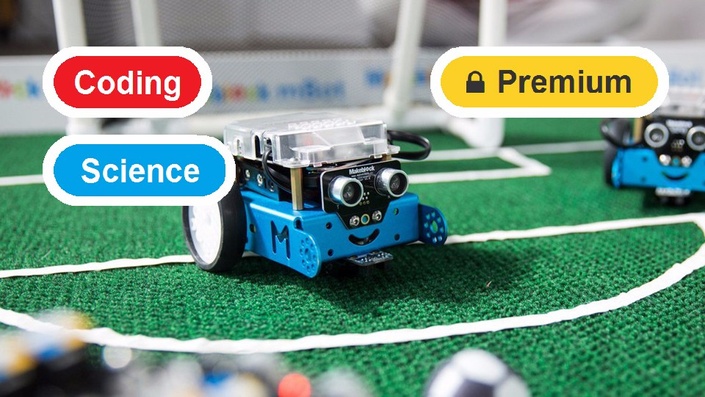 mBot: Robot Soccer (Gr. 7)
Learning form and function through the thoughtful design of robotic sports equipment and remote controls.
Description

In this lesson students will undergo both a coding design challenge, and a building design challenge, which culminates in a game of robot soccer. By appreciating internal and external forces, and ways in which structures deal with them, students will be better-suited to craft sports equipment for our mBots, and create effective soccer playing machines. Furthermore, by coding and testing their robot controls, students will gain a better understanding of the factors that contribute to successful interface design.
Objectives
Form and Function (Lesson Focus)

Material Selection


External and Internal Forces

Event blocks

Loops

UI Design
Lesson Procedure
Class 1 - Intro to mBlock, Robot Soccer and Remote Control (~30min)

Class 2 - Learning How to Use the LEDs (~15min)

Class 3 - Form, Function, Forces, Design and Robot Soccer (~60min)
Curriculum Connections Summary
Ontario - Mathematics - Algebra (Coding) & Science
Quebec - Science
New Brunswick - Science
Nova Scotia - ICT/CTF
Alberta - Science & ICT
British Columbia - ADST
Manitoba - Science
Prince Edward Island - Science
Saskatchewan - Science
Newfoundland & Labrador - Science
Yukon Territories - Follow's B.C.'s Curriculum
Northwest Territories - Follows Alberta's Curriculum
Nunavut - Follows Alberta's Curriculum
Robots and Accessories
Other Supplies
Ping Pong Ball (crumpled paper can work)
A variety of crafting materials to choose from such as:

Card paper/folder paper

Construction paper

Printer Paper

Tissue Paper

Foil Paper

Pipe cleaner/chenilles

Sponge
Find Out More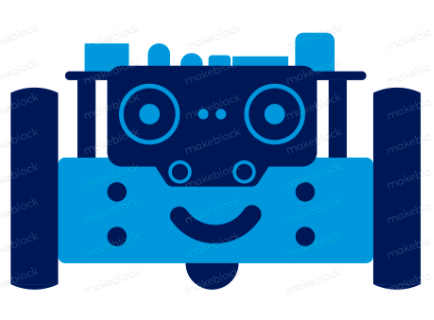 mbot is the best of both worlds, transitioning students from Scratch Blocks to Text Code