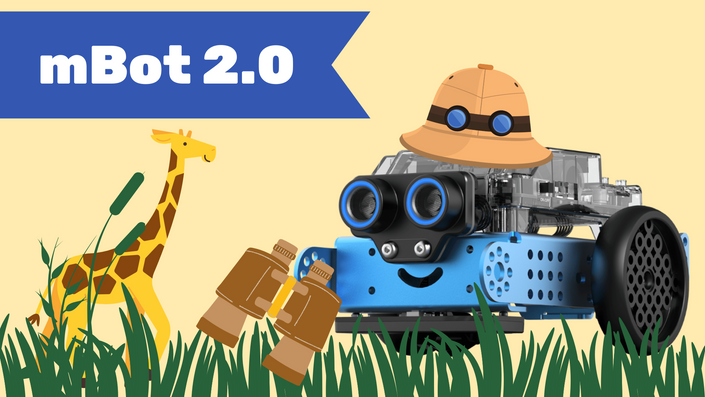 mBot 2.0: In the Wild (Gr. 3-8)
Description
In this lesson, students will learn about Machine Learning and Artificial Intelligence (AI). Artificial Intelligence refers to devices or machines that mimic human intelligence. Students will learn that based on collected data, Machine Learning enables computer or robot systems to choose actions based on history of data and probability without the need to explicitly formulate an algorithm for it.
Objectives
Students will learn what Machine Learning is and how to apply it

Students will learn how to make mBot2 work based on certain conditions

Students will learn how the different technical features of mBot2 work together in an ecosystem

Students will learn how to establish a communication protocol between the robot running programs independently and the computer
Curriculum Connections Summary
Ontario - Mathematics - Algebra (Coding), Numbers & Spatial Sense
Quebec - Coming Soon!
New Brunswick - Coming Soon!
Nova Scotia - Coming Soon!
Alberta - Coming Soon!
British Columbia - Coming Soon!
Manitoba - Coming Soon!
Prince Edward Island - Coming Soon!
Saskatchewan - Coming Soon!
Newfoundland & Labrador - Coming Soon!
Yukon Territories - Follows B.C.'s Curriculum
Northwest Territories - Follows Alberta's Curriculum
Nunavut - Follows Alberta's Curriculum
Find Out More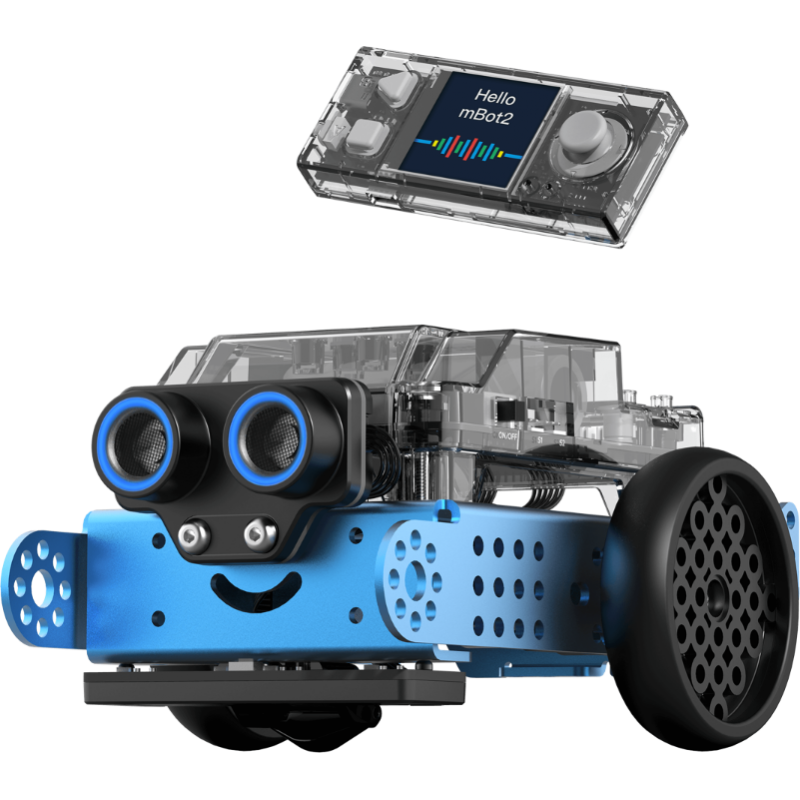 Advanced Coding Robot Kit for STEM Education
Powered by Cyberpi, this innovative and easy-to-build robot will inspire kids to learn, grow, and play in limitless ways. Complete with Wi-Fi connectivity, kids can step into the world of Computer Science and technology learning utilizing precision movement control with encoder motors, expandable mBuild modules, and structural parts that come together in a unique programmable design.