Bring mBot To Your Classroom!

Welcome to the Logics Academy's LEARN site! This site is designed to give Educators the resources they need to bring quality coding education to their students. Here you can learn more about our coding curriculum for mBot as well as purchase a yearly subscription to the full suite of mBot lesson plans. If you already have a subscription, follow the "Learn to Code" or "Code to Learn" links below for full access to both lesson libraries.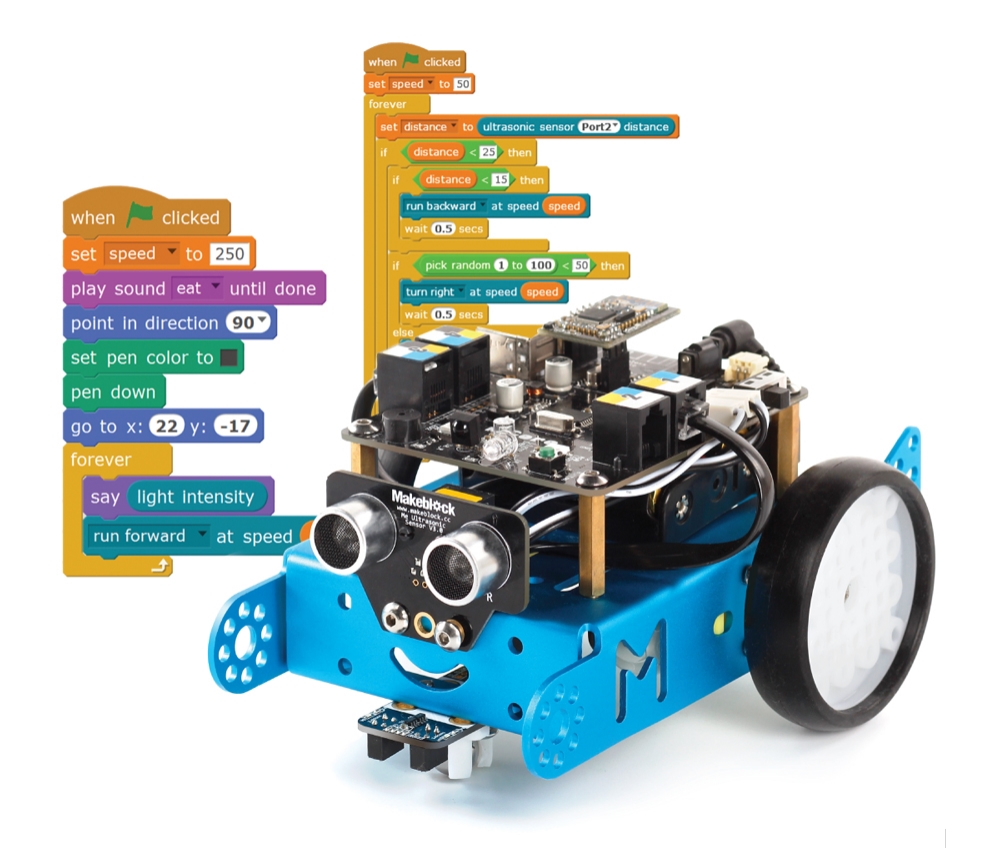 The mBot is an excellent tool for teaching students how to code. Watching a robot spring to life is fun for everyone and makes coding a hands-on experience! Pairing coding with robotic actions also inspires students to see the importance of computer programming in their daily lives and beyond.
Getting Started and Connecting Procedure

Access Content

Gain access today for only $150 CAD one-time payment to access all the mBot lessons for life, which are cross-curricular and aligned to provincial standards. All lessons include detailed lesson procedures, guiding questions, and evaluation rubrics.
Our Lessons
Our lessons are split into two streams: Learn to Code, where students receive a comprehensive introduction to computer programming with mBot, and Code to Learn in which the mBot is used to bring hands-on, engaging science and math lessons to your classroom, all while teaching students how to code. Both streams provide everything you need to bring coding to your classroom: slide-driven lessons including sample code, clear talking points, well scaffolded challenges, and extension ideas.
Why Learn to Code?

A basic understanding of coding is already an enormous asset - it is essential in many professions - and this trend is only increasing. Teaching students to code not only allows them to make video games and control robots, but also teaches them advanced problem-solving skills by teaching them how to break down large problems into smaller ones. Follow the link below to preview our Learn to Code curriculum and lesson library.

Why Code to Learn?

These lessons capitalize on the awesome strengths of the mBot's hardware, Makeblock's software, and make solid connections to the curriculum. The lessons allow students to design, discover, and/or display their curriculum knowledge using coding proficiencies gained in the lesson. They also help to ground abstract concepts such as variables, probability and electrical current in fun and engaging activities. Follow the link below to preview our Code to Learn cross-curricular lesson library.