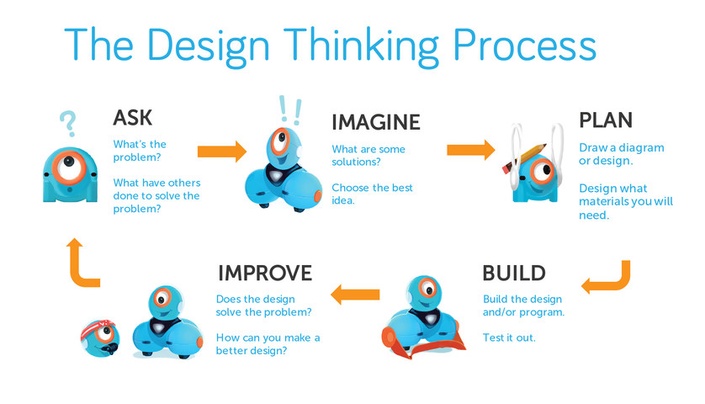 E6: Assessment - Designing Solutions for the School
Description
Level E, Lesson 6: In this lesson, students will work in small groups, using the Dash robot to solve a school-wide problem. Students will use the Design Thinking Process to design an accessory and code for Dash as a solution(s). Then they will plan, build, test and retest.
Objectives
Brainstorm solutions to a classroom problem
Demonstrate and use the coding concepts introduced in Level E to program a set of instructions for Dash to follow. This would include: Repeat Until Loops, If/Else Conditionals and Functions
Determine and/or clarify the meaning of terminology related to coding and design
Apply the steps of the Design Thinking Process to construct a new accessory for Dash
Document the Design Thinking Process in their Design Thinking Workbook
Explain their ideas to peers and teachers
Create an engaging presentation about their design to share with the class
Curriculum Connections Summary
Ontario - Mathematics - Algebra (Coding)
British Columbia - ADST
Alberta - ICT
Nova Scotia - ICT
Robots and Accessories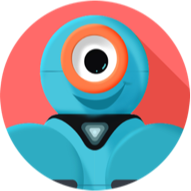 Other Supplies



Scratch paper

Printouts of Design Thinking Workbook (1 per group)

Clipboards

Pencils (1 per student)

Recycled materials (e.g., cardboard, paper plates, spoons, rubber bands, scratch paper, foil, straws, folders)

(optional) 1 laptop or desktop per group
Find Out More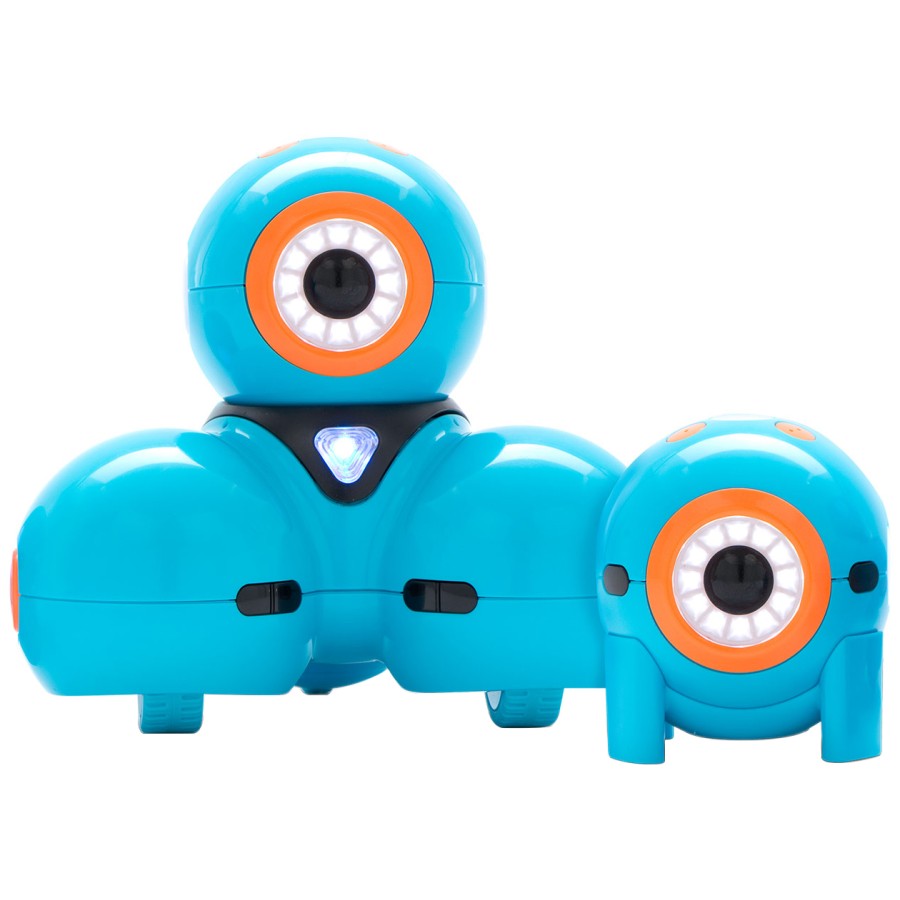 Open their eyes to how the world works, coding ideas into adventures.